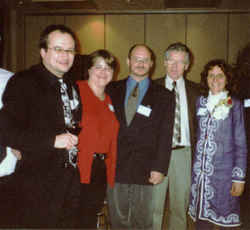 Faculty Achievement Award Ceremony
October 2003
L to R: David Koukal, Beth Oljar, Marty Leever, Don Jarnevic, Gail Presbey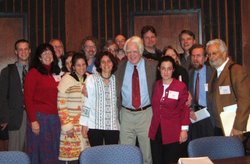 American Catholic Philosophical Association conference, Fall 2005, Notre Dame, with my Mentor and ACPA President Prof. James Marsh (center), and other former graduate students from Fordham U.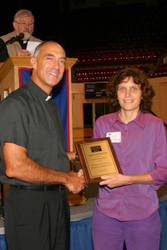 Mission Leadership Award
September 2006
UDM President Gerald Stockhausen, SJ and Gail Presbey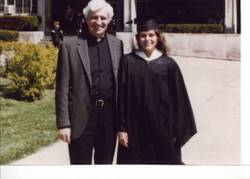 Graduation, B.A. University of Detroit 1981, with Art McGovern, S.J.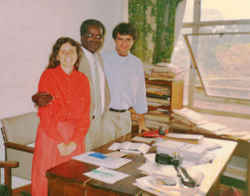 University of Nairobi, July 1995
L to R: Gail Presbey, Prof. H. Odera Oruka, Kai Kresse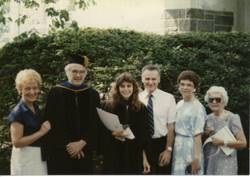 Fordham graduation 1989, Ph.D., with my family and mentor Dr. James Marsh